Five tips for Marketing Your Newly Incorporated Business Online
Posted On: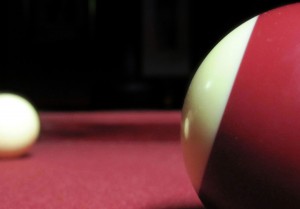 You're a small business owner and your newly incorporated business is ready to make a statement in your community. You've heard about Facebook, Twitter, and online advertising but you don't know how to use them or even if you should. How should you use the internet as a marketing tool?
Stick with what you know
First, let's be clear. If you don't know how to use Facebook or Twitter, either hire somebody to help you or use a more traditional marketing outlet. As an owner of a newly incorporated business you don't want to spend all of your time learning Facebook. Just because these are buzzwords doesn't mean you have to use them.
Be Fast!
Everything on the internet moves fast. Advertising campaigns are sometimes just a few very targeted, to-the-point words to get a reader's attention. Long, overly artsy ad copy doesn't work online. If you can't hook them in 5 seconds, you're probably not gaining clientele online.
Give it to them for Free
The internet was created as a free source of information and largely remains that way. Every day people use Facebook for free, watch movies and listen to music for free, read the news for free, and sign up for free products and offers. If you want to catch somebody's attention, offer something for no cost. If your newly incorporated business is a consulting firm, a free ebook is perfect.
Get them on Your E-mail List
The best way to make money online is to get potential customers on your e-mail list. Every successful online marketer has an e-mail list where they constantly send out free advice while cleverly advertising their product or service. A fashion site may give Fall fashion advice using clothes from their collection and offer links to "more information" about each piece.
Test, test, test
If your goal is to make your newly incorporated business a mainstay online, you're going to have to accept that your advertising money is sometimes going to be wasted. Every online advertiser spends a portion of their budget trying new ad copy to see what works (converts) and what doesn't. For every one that does well, many will fail but for the ones that work will easily pay for those that don't. Don't give up. Keep trying.
Online marketing isn't for all businesses. Sometimes a simple informational website with printable coupons is all that is needed. Trying different options is the only way to know how well the internet fits your newly incorporated business.