What You Have to Know About Leasing Equipment for Your Business
Posted On: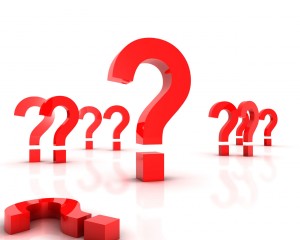 Equipment leasing essentially functions just like a loan, but provides terms not normally available with conventional financing. The leasing company buys and owns the equipment while it is rented to a business. When your business leases equipment in this way, you treat it just like you would if you had purchased it. At the end of the lease, you are usually entitled to purchase the equipment for a predetermined amount or the fair market value. Alternatively, you can return the equipment and even lease new replacement equipment.
After making lease payments for several years and then buying the used equipment for its fair market value, you usually have a higher total cost than you would have incurred by purchasing the equipment outright when it was new. However, equipment leasing has advantages. One factor is that bank financing might not be an option for a start-up business. However, most equipment for a business with no credit history can be acquired through a leasing arrangement that relies upon the creditworthiness of the business founder.
Another consideration is that conventional financing of an equipment purchase requires a down payment. There is a small or no down payment for equipment leasing although there are some fees and closing costs. In addition, the costs covered by a leasing company may include installation and training. These are normally not covered with traditional bank financing.
Lack of a down payment permits equipment leasing arrangements to preserve working capital for business expansion. Fixed lease payments also permit easier budgeting for any new or growing businesses.
The first step to finding a leasing company is usually to inquire with the equipment vendor. The seller usually provides a lease option. Although not initially apparent, the equipment vendor is not the actual leasing company. Instead, the lease is closed by the vendor but assigned to an equipment leasing firm.
Leasing companies can also be located from several sources. Most have websites that even permit online application for small leases. A bank can also usually provide referral to a leasing company. But often the company selling you the equipment provides the best lease option. After all, that company wants to sell the equipment and could endanger its sale by referring you to a bad leasing arrangement.
Another consideration about leasing is determining whether you are dealing with an employee of the leasing company or a broker who is simply arranging the financing. A broker will charge a fee or mark up of the leasing company's terms. That can be valuable if the broker is saving you time by shopping for the best deal. A broker might also have intimate knowledge of the leasing market and know the best place for the lease you want. But make certain to ask the broker for a comparison of costs and terms from among the leasing companies the broker selects. This will demonstrate that the broker's value exceeds the extra cost.