New Price, More Savings
Posted On: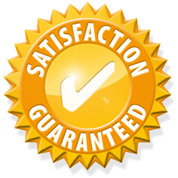 Dania Beach, May 4th, 2015. We are pleased to announce a reduction in our business incorporation fees, as well as minor incorporation plans adjustments.
New Rates for Business Incorporation Services
The following list shows our current pricing for each available service:
Business incorporation: $49.00 + State filing fees
EIN Obtainment: $69.00
S Corporation form preparation: $39.00
Expedited Processing: $99.00 + State fee

Customized Bylaws: $99.00

Customized Operating Agreement: $99.00

Articles of Amendment: $119.00 + State fee.
Certified Copy of the Formation Documents: $99.00
501(c)(3) Service: $799.00
Delivery Options
Overnight Delivery through FedEx: $49.00
Priority Mail Delivery: $20.00
Electronic Delivery: $ FREE (includes first class mailing of original documents, if any)
International Services
International delivery through FedEx or Similar: $120.00
Apostille certification: $119.00
US Mailing Address 1 year: $430.00
US Mailing Address 6 months: $270.00
Certificate of Incumbency – with Apostille: $220.00
EIN Obtainment for non US residents: $99.00
Business incorporation foreign customers: $99.00 + State fee
Certificate of Good Standing / Status: $119.00
Quick Report of Corporate Status: $30.00
Publishing Services
Pennsylvania Advertising Requirements for Corporations and Non Profits: $250.00
Georgia Advertising Requirements for Corporations and Non Profits: $120.00
Arizona Advertising Requirement: $180.00
Nebraska Publication Requirements for Corporations, Non Profits and LLC: $200.00
Changes in our Incorporating Packages
Electronic delivery is the default option for our domestic plans. Priority Shipping and Handling is an optional service now.
Our Complete Plan now includes the Preparation of Bylaws or Operating Agreement.
We added 6 months of US Mailing Address to our International Plan. Our international customers can now select 1 year of service or just 6 months.
Free Is Better
As usual, our Incorporation packages will continue including the following free services:
FREE – Online Access to Your Document
FREE – One Year of Registered Agent Services
FREE – Tax Consultation
FREE – Virtual Corporate Kit
FREE – Instructions to Fulfill Publishing Requirements
FREE – Action by Written Consent of Incorporator
FREE – Full support
FREE – eDelivery of corporate documents
We are confident that our customers and visitors will find ActiveFilings.com as one of the most affordable service provider and a company that provides more services and value for their money.