Company Name: when to use a fictitious name?
Posted On: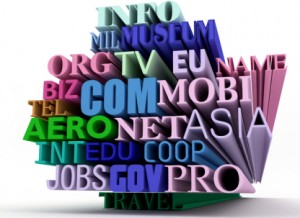 If you are planning to open a small business, most states require that you register your new business with the state in which you reside and when you do, initially, the name of your business is picked for you. If you are the sole owner of the business, the name of the business is simply your name.
If your name is John Smith, the paperwork that you file to register your company will list John Smith as the company name. (Make sure you use your full legal name) If you enter in to a partnership with another person, the business name is normally the last name of you and your partner or the name given in the formal partnership agreement.
For limited liability partnerships or corporations, the name of the business is picked by the business owners and will be included on the application that is filed with the state government. Filing for this type of business is different than a sole proprietorship. In order to know which type of entity you should file for, consider talking to an online business registering service.
By now you're probably thinking that you came up with a catchy title for your business that encompasses all of the unique aspects of your soon to be wildly successful business. The last thing you want to see on your sign is "John Smith" No worries, states have developed a way to use a title for your business that doesn't include your name.
If you would like your business registered under a different name, you will need a DBA form. DBA, or "Doing Business as" allows you to use your catchy name instead of your name. It's a simple form to complete and can often be found on your state's website.
Each state differs in their rules regarding this. Some states don't require any forms to be filed while others have multiple forms that must be completed. To see your state's requirements for DBA registration, please call us to 1-800-609-2521.
An alternative to researching the requirement on your own, consider using a business registration service. The requirements for business registration can be complicated and are different in each state. Failing to fill out forms can delay processing of your forms or cause tax penalties later on. If you do not have experience completing procedures such as this, it may be best left a professional.
Don't forget that although you came up with a catchy name for your business, you should check with your state to make sure that the name isn't already registered or trademarked. Calling your new business "Apple Technology" with a modern looking monochrome Apple as your logo probably isn't the best idea.